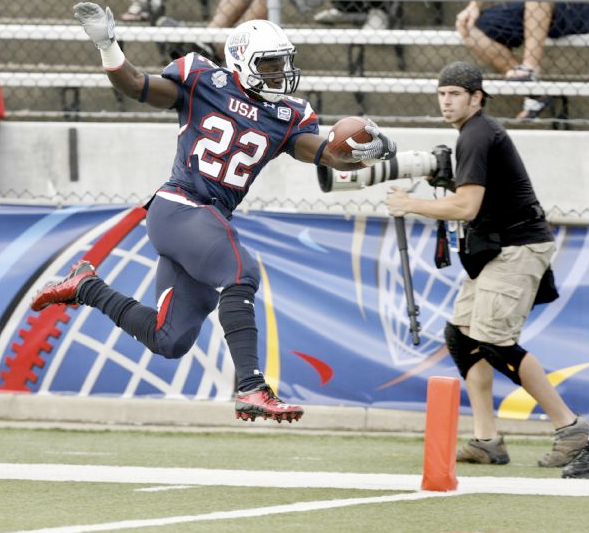 I'll be honest here, ever since I started following recruiting and really paying attention to high school football each fall; there are a lot of kids out there that are special athletes. However, a lot of those kids fail to realize the potential they have and end up not living up to that hype or lose interest because the lack the toughness to push themselves to be great.
David Wilson isn't one of those kids. He is just one of those players that make you say "wow" every time he touches the football. I was really excited when we signed Ryan Williams back in 2008, I was ecstatic when Tech signed David Wilson last year.
Clemson can keep thunder and lightening because Tech has a trio of running backs now that will give defensive coordinators migraines for the next 4 years.
Now after that introduction, here is a great article one of our newest Hokies, David Wilson.
http://www.cantonrep.com/highschool/x135736365/Todd-Porter-Team-USAs-Wilson-leaves-them-feeling-red-white-and-blue